Staff Bios

COAST Rehab is Santa Cruz County's largest physical therapist owned facility specializing in sports medicine. No other facility boasts a staff with as much experience and achievement. Our high level of training ensures our patients receive the most rapid and comprehensive rehabilitation available.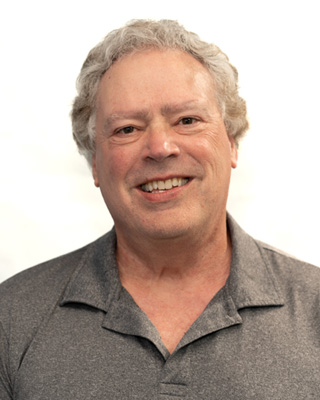 Gerry Van Dyke
PT, SCS, ATC
COAST Rehab Owner and Director
Additional Experience & Qualifications

Gerry received his Physical Therapy degree from Chicago Medical School and his athletic training degree from the University of Illinois. He has over 25 years of experience in sports medicine including working with Olympic, professional, and major college athletes. Gerry has lectured nationally on the subject of sports medicine.

He has served on the sports medicine staffs of UC Berkeley, University of Illinois, and the US Olympic Committee. Gerry is the first Physical Therapist on the Central Coast to become a Board Certified Clinical Specialist in Sports.

Specialized training: Parkinson's Disease rehabilitation, spinal stabilization, knee and shoulder rehabilitation, and injury prevention.


---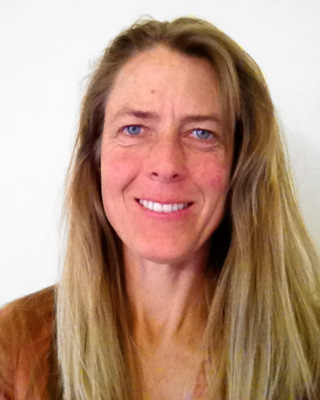 Linda Handley
Massage Therapist (MT)
Linda graduated from the Heartwood Institute for massage therapy in 1995 and has continued her education in recent years. She has completed nearly 1,000 hours of massage education, including an in-depth study of clinical deep tissue focused on addressing chronic pain and injury rehabilitation. She blends a variety of techniques and works with her clients' active participation to more effectively address discomfort, pain, and limitations.

Linda lives with her family in Santa Cruz and enjoys hiking, cycling, and outrigger canoe paddling when she has the time.


---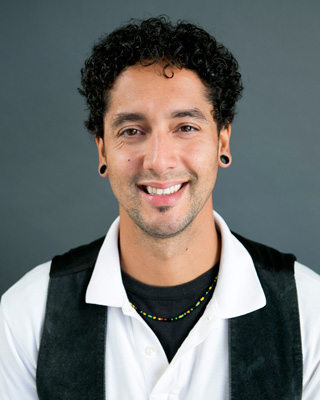 Jay Negron
Massage Therapist (MT)
Jay first received training in bodywork therapies at the New York Open Center, where he studied Basic Swedish and Shiatsu massage, Yoga, and earned an Associate Polarity Practitioner certification in 2000. In 2003, he became certified as a Teacher of Interdisciplinary Yoga at the Omega Institute for Holistic Studies and a few years later achieved his certification as Professional Massage Therapist through the Utah College of Massage Therapy family of schools. His additional training in Thai massage has offered him the opportunity to explore the connection between strength, flexibility, and healing from a dynamic perspective. He continues his education in therapeutic massage at the Midline School of Massage.


---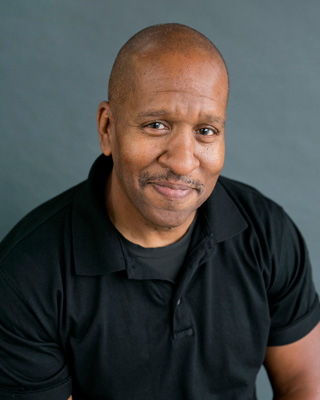 Bob Pursley
Certified Personal Trainer (CPT)
Bob is a decathlete, bodybuilder and self defense instructor. He has been training professionally for over twenty years specifically in the area of self defense. Bob has competed in the Police Olympics, Western States Police and Fire Games, and has won various medals in various individual sports. This competition has allowed him to explore the varied forms of training available and develop his own style and system of training that the average person can use, understand and maintain in their quest for fitness.

Bob has owned and operated Functional Interval Strength Training with his wife, Ramona and has developed a system of training that anyone of any age can use. This system utilizes a minimum of equipment which can be easily used by anyone. This system incorporates cardiovascular and muscle endurance exercises minimizing the time that a person would spend exercising, making the workouts more efficient, which means a person would be more receptive to a continued lifestyle of fitness. In addition to this he also focuses training in the areas of, core, balance, eye-hand coordination and flexibility. The system developed at F.I.S.T. is well suited for all age ranges starting at middle school aged children up to senior citizens. Bob also has specific sports training knowledge based on his competitive sports background.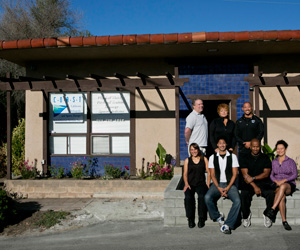 ---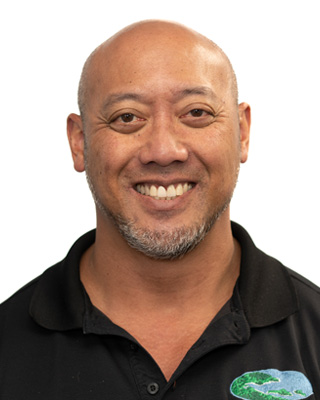 Ismansjah I. Soekardi
PT, CPT, CSCS
Ismansjah received his Physical Therapy degree from Robert Gordon University in Aberdeen, Scotland, and his Bachelors degree from Sonoma State University. He is an American Council Exercise (ACE) certified personal fitness trainer and a certified strength and conditioning specialist through the National Strength and Conditioning Association (NSCA).

Ismansjah was a defensive back/linebacker on the Sonoma State University football team and has coached football and wrestling on both the high school and junior high levels, and is currently coaching football at Cabrillo College. He is a competitive power lifter and was 2004 World Champion.

Specialized training: Neck and back stabilization.


---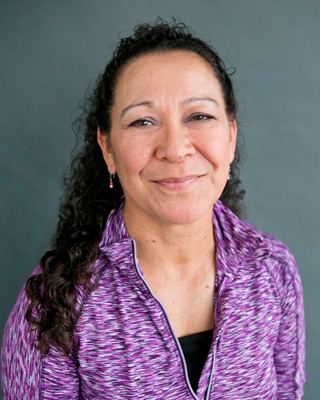 Ramona Pursley
Certified Massage Therapist (CMT)
"ACE" Certified Personal Trainer
Ramona is a Certified Massage Therapist who has been practicing in Santa Cruz for over five years. Ramona received her training at the Five Branches Institute (Santa Cruz) and is certified in various forms of massage including "therapeutic massage". She became interested in therapeutic massage after several knee injuries including a knee replacement. During each bout of rehabilitation she saw the value in pre and post-surgery massage. Also, as a personal trainer Ramona is familiar with the biomechanics of the human body and is able to identify potential problem areas based on a personís activities and to apply proper techniques to relieve the stress placed on their bodies.

Ramona is a competitive athlete in the area of power lifting, bench press and cycling where she has won various medals in the Western States Police and Fire Games. Ramona is a retired Deputy Sheriff. She also owns and operates her own business, Functional Interval Strength Training.


---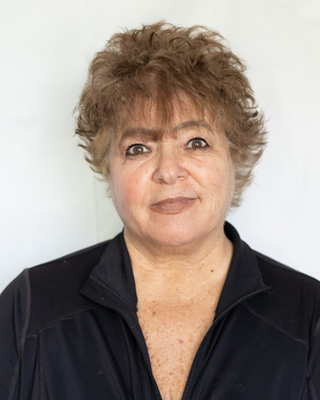 Donna Biancardi
Administrator of Patient Services
Donna attended Harper College in Chicago. She has 30 years of Administrative experience running front offices and working with numerous insurance companies, including worker's compensation, auto, and liens. She is in charge of patient accounts and billing.


---
Gabriel Jones
Certified Massage Practitioner (CMP)
Gabriel graduated from Twin Lakes College of the Healing Arts in 2004 where he became a certified massage practitioner. He has worked professionally in the field for a number of chiropractors and clinics including Capitola Health Massage. Utilizing a strength and confidence combined with sensitivity and intuition in his massage work, he invites relaxation and healing. He combines modalities of deep tissue, swedish, and trigger point therapy to always create a satisfied clientele. He also has an associates degree from Cabrillo College, is a caregiver, and is looking forward to pursuing a nursing degree.


---
Ben Blanchette
Certified Massage Therapist (CMT)
Benjamin is a Holistic Health Practitioner certified through the UC Santa Cruz Holistic Health Program. He has been a professional Certified Massage Therapist for the past 6 years. His training has also included Cypress Health Institute, Upledger Cranial-Sacral Therapy Program, and Mount Madonna School of Yoga where he completed his 200-hr RYT. Ben infuses all his modalities to help bring relaxation and relief to his clients through his intuitive work.

A Santa Cruz native and resident, Ben has traveled extensively and enjoys adventure travel, backpacking, hiking, rock climbing, yoga and breathwork.