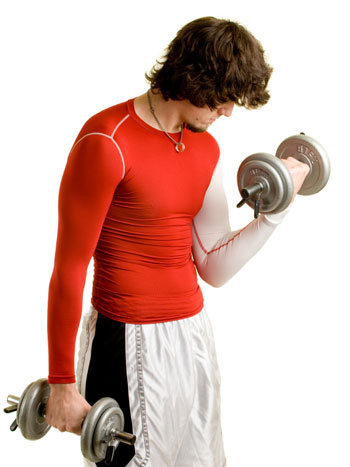 Facility & Gym
COAST Rehab is a physical therapy clinic and personal training studio created to promote health and optimize function. We are dedicated to helping clients recover from injury and to providing education and strategies for injury prevention through our evidence based programs. Exercise is at the core of all of our programs, along with education and teaching patients self-reliance. All patients are instructed in a home exercise program (HEP) during their first session.

We are located on Soquel drive near the border of Soquel and Aptos, at the geographic center of the county. We are just a few blocks from Cabrillo College and Highway 1.

Click on any image for a larger view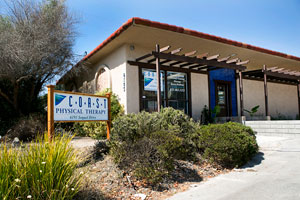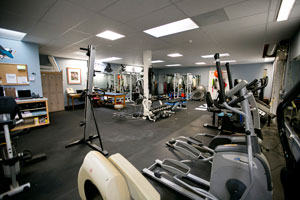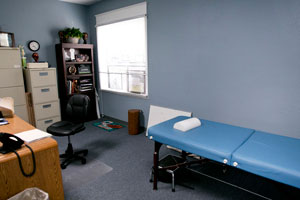 COAST Rehab's 2,550 s/f space is one of seven in the Bay area designed by Gerry Van Dyke. It features natural lighting, two evaluation/treatment rooms, two private massage rooms, a 1,500 s/f gym and outdoor exercise patio, and a large parking area. The gym is stocked with elliptical machines, treadmills, stationary bikes, weight machines, bungee cords, Pilates reformer, slide boards, squat rack, balance boards, Bosu and physio balls.


With COAST Rehab you will experience a different and highly successful approach to physical therapy. We consider every client as an individual on the path from rehabilitation to performance and will work with you to develop a custom program to reach your goals.

We strive to do our best for every patient by drawing from a variety of techniques, staying current with research, and learning from other rehabilitation specialists. Yet, in order for physical therapy to be successful, patients must be active participants in the rehabilitation process. This collaborative effort ensures the best possible outcome of improved health.